INVESTMENT ADVISORY & PORTFOLIO MANAGEMENT
Managing numerous accounts simultaneously can be stressful, complicated, time consuming, and can lead to contradicting investment strategies. Having multiple account relationships often leads to higher fees, higher taxes, and lower returns.
Working with Glass Jacobson Financial Group to manage your assets will simplify your financial life and leave more time to enjoy what is most important to you. Coordinated advice of your accounts will help to optimize your investment strategies. We can find opportunities for account consolidation, lower investment costs, and tax savings solutions.
Glass Jacobson works to help you build a plan that reaches your financial goals. We focus on research driven, low cost investments rather than the "flashy" new fund that everyone is talking about (and then forgets about 2 years later). We have a diligent, prudent investment process that relies on time tested investment principles.
As a Registered Investment Advisor, we're passionate about transparency and trust, and hope to have the opportunity to help you reach your investment goals. Contact us for a complimentary portfolio review.
---
Our Investment Strategy:
Set Your Goals
Diversify Your Portfolio
Minimize Costs
Take Advantage of Tax Savings
Invest For The Long Term
Trust Your Plan, Not Your Emotions
Don't Try to Beat The Market
Don't Chase Past Performance
Periodically Review Your Plan
CEFEX CERTIFIED FIRM
Glass Jacobson Financial Group is part of a group of investment advisors that has successfully completed the independent certification process by the Centre for Fiduciary Excellence. This recognition validates something we already know—we hold to the highest fiduciary standards and always act in the best interest of our wealth management clients. Feel free to check out "How Clients Benefit From Their Advisor's CEFEX Certification" and "The Road to Fiduciary Security" to learn the importance of working with a CEFEX certified firm.
---
Five Time-Tested Conclusions about The Financial Markets
---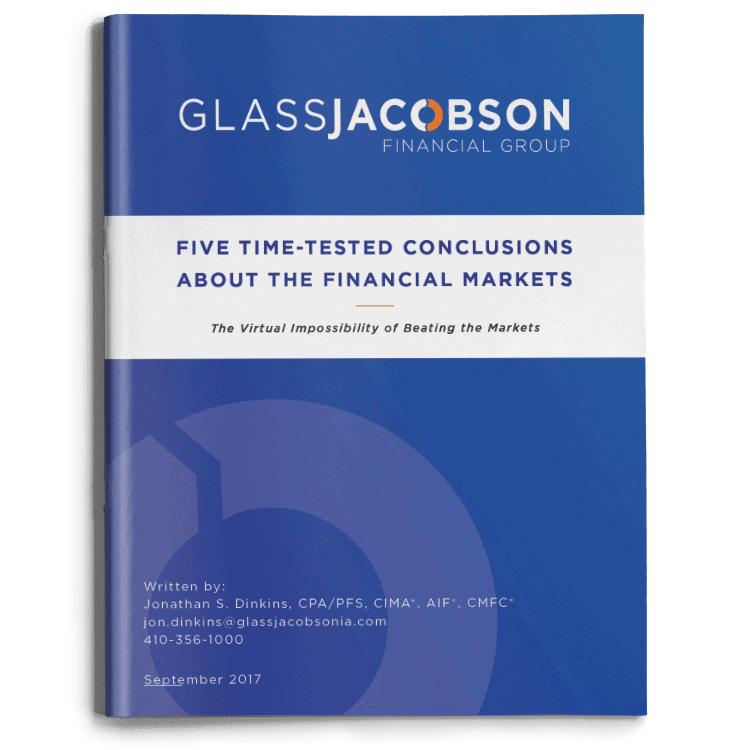 The Power of the Market
Are you relying on your own judgement, as opposed to the collective knowledge of the millions of other investors in the world? Watch this short video to learn why we trust the power of the market over own speculative guesses.
---
---
---
---
---
Are you positioned to reach your financial goals?
Use this free calculator to get a snapshot of your current financial situation.
READY TO CONNECT WITH ONE OF OUR INVESTMENT ADVISORS?