WASHINGTON, DC FINANCIAL ADVISOR
Looking for a financial advisor in Washington, DC?
Glass Jacobson Financial Group is a Registered Investment Advisor (RIA) that represents the highest standard of investment advisory. We have been certified by the Centre for Fiduciary Excellence.
A CEFEX certification means that we are bound to the highest level of fiduciary standards and always act based on what is most beneficial to our clients. Our financial advisors at our Rockville office can help you strategize and attain your financial goals.
---
---
---
#34 Fastest Growing RIA Firm
We were recently named the #34 fastest growing RIA (Registered Investment Advisor) company in the country by Financial Advisor Magazine. Watch this brief video to learn more.
---
---
---
---
Five Time-Tested Conclusions about The Financial Markets
---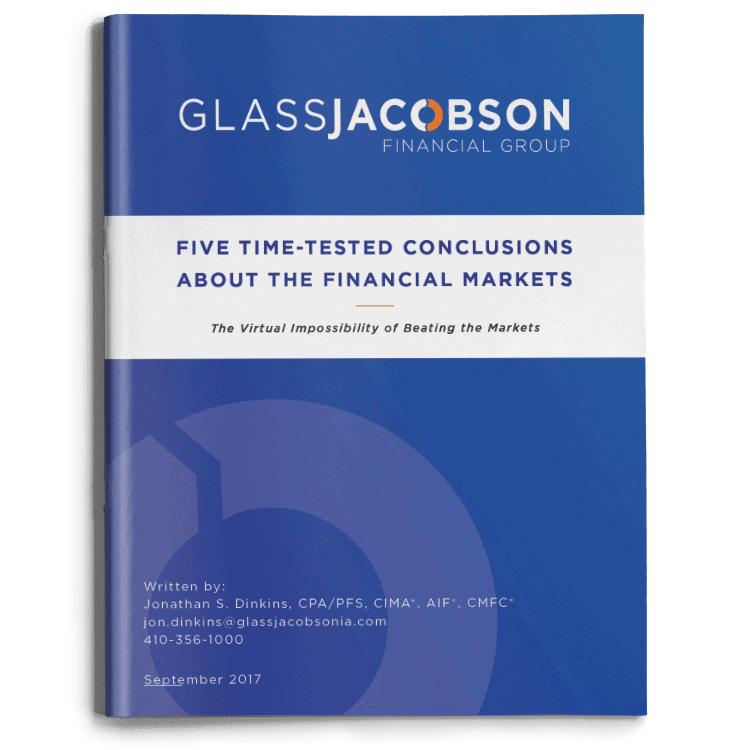 The Power of the Market
This brief video shows how depending on the power of the market is far more wise than trusting in your own or even millions of other investors' judgment.
---
---
---
READY TO CONNECT WITH ONE OF OUR WASHINGTON, DC FINANCIAL ADVISORS?
Send us a message below and we will follow up with you shortly!
We provide financial planning services across Washington, DC and the surrounding areas:
Rockville, North Bethesda, Redland, Aspen Hill, Gaithersburg, Potomac, North Potomac, Olney, Montgomery Village, Bethesda, Colesville, Germantown, Friendship Village, White Oak, Silver Spring, and Hillendale.